<![if !vml]>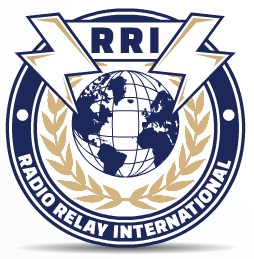 <![endif]>
Radio Relay International, Incorporated - Central US Staff
Not Affiliated With the American Radio Relay League
Those NMs affiliated with the ARRL and the NTSTM are shown in a separate Associates section.
We all continue to work together to handle traffic, regardless of affiliation.
Staff Members:
Steve Phillips, K6JT, Member-at-Large and Area Coordinator
(Alphabetical by Callsign Suffix)
Bill Kuechler, N9ACQ, Manager Daytime Fifth Call Area Net
Steve Franzen, N9CK, Manager Evening Ninth Call Area Net
Frank Thrash, W4DLZ, Manager Evening Fifth Call Area Net
Rodney Baker, W5DY, Member-at-Large
Larry Jones, WB9FHP, 9th Call Area Hub (DTN)
Nominations Open, For, Manager Evening Central US Net
Carolyn Womack, KC5OZT, Manager Daytime Central US Net
Robby Roberson, KK5QT, Fifth Call Area Hub (DTN)
Don Moore, KM0R, Central US Digital Manager and 10th Call Area Hub (DTN)
Marty Ray, N9SE, Evening Inter-Area Traffic Manager
Steve Miller, N0SM, Member-at-Large
Jeff Smith, N5TMC, Daytime Inter-Area Traffic Manager
Corey Mesenbrink, KC0YNS, Manager Daytime Tenth Call Area Net
Associate Members (Voting)
Jo Ann Keith, KA5AZK, West Gulf Division Assistant Director
Pete Jordahl, K5GM, Associate Member
James Wades, WB8SIW, Manager ILN and QNI Newsletter Editor
Associates (Not RRI Affiliated)
Kris Batka, NX9K, Manager Cycle 2 9th Region Net
Dave Hallock, W0SS, Manager Cycle 4 10th Region Net
Associates (Section Traffic Managers)
Brian Jenks, W9BGJ, STM IN
Rodney Baker, W5DY, STM STX (Also MAL RRI)
Herman May, KE5HYW, STM NTX
Mary Peelman, KE5LTA, STM OK
Lelia Garner, WA0UIG, STM IA
(Other Sections Pending)
New RRI Documents
RRI Articles of Incorporation: RRI Arts of Incorporation.pdf
Central US RRI Terms of Reference: Central US RRI TOR.pdf
Central US Area Status (White Paper RRI-001): Central Area Status.pdf
Pactor-3 Information and Frequency Guidelines (RRI-008): RRI-008.pdf
RRI Digital Operations (RRI-002)): RRI Digital Operations.pdf
RRI Traffic Operations Manual : RRI Traffic Operations Manual.pdf
**Note** The documents listed below were published before the start of RRI.
As such, they contain obsolete information but are left here until some
can be replaced with updated versions.
Historical Documents
Draft MPG ICS Form Guidance: MPG6 A9 Draft.pdf
In-Work NTS Statement of Work for Updates: Statement of Work NTS-006.pdf
* * * * *
Message Origination and Delivery Guidance (NTS-003): White Paper NTS-003
Cycle 2 CAN and TCC Operation Guidelines (NTS-005): NTS-005.pdf
Embedding FLMSG ICS Forms Within a Radiogram (NTS-007): NTS-007.pdf
* * * * *
Emergency Communications Advisory Committee Final Report: ECAC Report
Program and Services Committee Cover Letter to the NTS Response to the ECAC Report: Cover Letter to P&SC
NTS Response to the ECAC Report (White Paper NTS-004): NTS Response Paper NTS-004
* * * * *
Public Service Communications Manual: PSCM Section II from ARRL Website
NTS Methods and Practices Guide including revised Chapter 6 (NTS Digital)
Appendix B of the Public Service Communications Manual: NTS MPG Table of Contents
Auxiliary Communications Field Operations Guide (ARES / DHS): AUXFOG 21 Nov 13
Letter to NTS From ARRL P&SC: Letter to NTS.pdf
Adoption of ICS-213 P&SC Instructions: Adoption of ICS213.pdf
* * * * *
(Older Historical Documents)
Original Proposed Structural and Document Revisions: NTS and ARES Structure Proposals
Original Exhibit A – Management Integration of ARES, NTS, and NTSD: Management and Integration
Original Exhibit B – Public Service Communications Manual Revision Notes: PSCM Revision Notes
Original NTS Commentary on the ECAC Final Report: ECAC Report Commentary